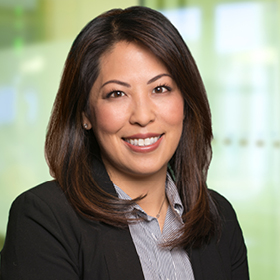 Connie Cunningham
Accounting Methods Technical Practice Co-Leader
CPA
Executive Summary
Connie is a Partner in BDO's National Tax Office Accounting Methods group. Based out of our Los Angeles office, Connie more than 18 years of experience in federal taxation in handling a variety of accounting methods issues, including income and expense recognition, capitalization of tangible and intangible property, leasing transactions, and inventory-related matters. Additionally, she leads BDO's FDII deduction practice and assists clients with preparing and reviewing calculations and related technical memoranda. ​
In her current role, Connie advises clients on tax planning and compliance matters involving accounting methods and periods. She assists taxpayers with controversies pending before the Internal Revenue Service and has prepared, reviewed, and represented clients for letter rulings from the Internal Revenue Service National Office. Connie has extensive experience working with public and private clients across a variety of industries, including manufacturing, healthcare, automotive, hospitality, and gaming. ​
Connie is co-author of BNA's Section 199: Deduction Relating to Income Attributable to Domestic Production Activities. She is also a frequent author of publications for the Tax Adviser, Tax Notes and Bloomberg BNA's Tax Management Real Estate Journal, and a regular speaker for various professional organizations, including the American Bar Association, Tax Executives Institute, and the Federal Bar Association.
American Bar Association - Section of Taxation
American Institute of Certified Public Accountants, Tax Methods and Periods Technical Resource Panel – Former Chair
B.A. (magna cum laude), University of California, Los Angeles