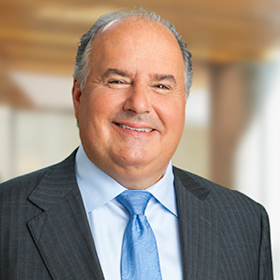 Christopher Orella
Assurance National Managing Partner, Operations
CPA
Executive Summary
Christopher Orella is currently the National Managing Partner for Assurance Operations and has been a member of the board of directors since November 2014. Chris has operational responsibilities for BDO's Northeast region overseeing four office locations with 690 professional staff. Prior to his current role Chris was the Northeast regional managing partner for assurance services and the NYC Office managing partner. Chris was one of the co-leaders of the national healthcare industry group and was instrumental in developing The BDO Center for Healthcare Excellence & Innovation.

Christopher is one of the founding partners of the Greater New York Healthcare, Nonprofit and Insurance practice, which has grown from 10 individuals in 1993, to about 70 individuals today. The group has extensive experience in many subsets of the nonprofit and insurance industries, including services to social service organizations, hospitals and community health centers, foundations, fund raising organizations, and medical practices.

During his career, Chris was the partner on many prominent healthcare and non-profit clients.

Prior to his experience in the nonprofit area, Chris also serviced clients in a wide variety of industries including Manufacturing, Construction, Real Estate, Import/Export, Investments and Advertising.

American Institute of Certified Public Accountants

Healthcare Financial Managers Association

New York State Society of Certified Public Accountants, Accounting & Auditing Committee, Member
B.S., Accounting, State University of New York at Albany