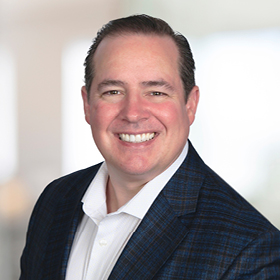 Brian Wilson
Data Breach Advisory Services Managing Director
CFE
Executive Summary
Brian leads our Data Breach Advisory services which assists organizations across the data breach lifecycle. We work with organizations to mitigate the risk of data breaches and identify when they occur; contain data breaches and minimize the impact on organizations; to holistically remediate vulnerabilities, harden defenses, incorporate lessons learned; and comply with regulatory reporting requirements, consumer data breach notifications laws, and third-party contractual obligations.

BDO's ecosystem of capabilities, technologies, and partnerships are built on an uncompromising foundation of security, scalability, and defensibility. Our methodologies, agile approach, and tailored workflows assist organizations no matter where they are in the data breach lifecycle. Our subject matter expertise spans across legal, privacy, risk, compliance, crisis management, information governance, and cybersecurity. We adhere to industry standards, generally accepted frameworks and integrate leading, purpose-built, and emerging technologies including cloud, machine learning, and artificial intelligence to process information at scale and reduce the time it takes to report credible, reliable, and repeatable results with unwavering quality, consistency, and transparency.

As a Managing Director in our Forensic Technology Services practice, Brian also provides digital forensic, eDiscovery, cyber investigation, and integrated data forensic services. He has more than 25 years of experience leading complex and global investigations with integrated technology workflows designed to optimize results, scale on-demand, and leverage automation to minimize the cost of investigations and improve year-over-year ROI on compliance.

Prior to joining BDO, Brian was a partner with Deloitte and was responsible for establishing and leading Cyber Forensic services nationally across China as well as the coordination and rollout of the same across the Asia Pacific region. Before that he was a partner at KPMG where he served in several leadership roles including the head of Forensic Technology in China for six years, the head of Forensic services in Indiana, Kentucky, and Ohio for three years, and the head of the US-China Forensic Channel for five years. Brian has extensive international experience that benefits organizations with global operations having lived and worked in China and Hong Kong for over a decade while establishing and leading technology-first Forensic services offerings to mitigate risk, reduce the cost of compliance, and accelerating the time to results.
B.S., Valley City State University