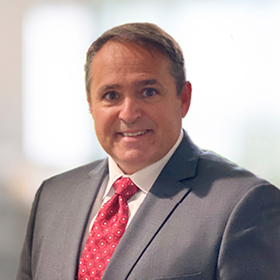 Blake Stevens
National Tax Partnerships Practice Leader
CPA
Executive Summary
Blake leads BDO's STS Partnerships team focusing on leveraging leading-edge technology solutions to deliver significant value to private equity funds and PE-backed portfolio companies. Leading a team of highly talented national tax specialists and technology experts, Blake is helping change the way in which PE funds and their portfolio companies leverage meaningful data to make well-informed and economically impactful decisions.

Blake has extensive experience teaming with private equity funds and their sponsors to manage their tax reporting and navigate complex tax rules in order to optimize after-tax returns to his fund sponsor clients and their investors. His experience with top-tier multi-national companies spans a number of industries and involves both domestic and cross-border transactions.

Blake's experience prior to joining BDO includes more than a decade in the Big Four as well as the cofounding of a boutique tax firm focused on providing a broad range of tax services to top-tier private equity fund sponsors; a firm that quickly grew from four to thirty tax professionals. Over the course of his career, he has specialized in providing tax services to privately-owned sponsors of private equity funds doing business across the globe.

Blake's engagements generally constitute the outsourcing of the tax function, a fact which has permitted Blake direct access to key decision makers at these companies. Consequently, he has developed an acute sensitivity to the way decision makers think about their complex business problems and is able to communicate effectively with these decision makers and to propose pragmatic solutions that consider the business realities of these complex matters.
American Institute of Certified Public Accountants
Connecticut Society of CPAs
B.A., University of Texas El Paso