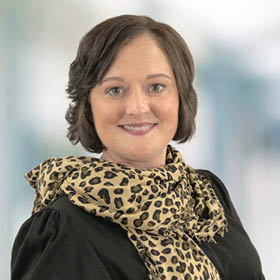 Beth Garner
National Practice Leader – Employee Benefit Plan Audits
CPA
Executive Summary
Beth Garner is the national practice leader for BDO's Employee Benefit Plan (EBP) audit practice. With 21 years of accounting experience, including significant experience serving employee benefit plans and the financial institution industry, she heads BDO's national EBP team and has EBP audit clients in multiple cities in the U.S.

Beth has significant experience auditing defined contribution, defined benefit, and health and welfare plans. She has experience in consulting on plan improvements, mergers and acquisitions, plan terminations, frozen plans and correction of compliance failures. During her time at BDO, Beth has also been involved in several Employee Retirement Income Security Act of 1974 (ERISA) consulting projects. Beth previously was vice president/controller of a publicly traded bank and, coupled with her benefit plan audit experience, has dealt with many types of investments.

Beth is a report or focused reviewer for complex EBP audits, including 403(b) and health and welfare plans. She provides detailed training to the entire firm on benefit plan-specific items, develops the audit programs used by engagement teams at BDO and the BDO Alliance network, and was involved in developing the auditing methodology tool used by the BDO engagement teams when auditing benefit plans.
American Institute of Certified Public Accountants
Georgia Society of Certified Public Accountants
Women in Pensions Network – Atlanta Chapter
Graduate School of Banking, Louisiana State University
B.B.A., Valdosta State University