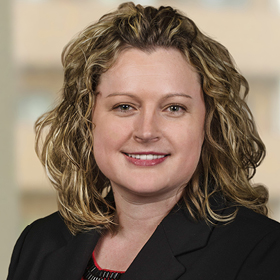 Amy Roberts
Assurance Market Managing Principal
CPA
Executive Summary
Amy has more than 20 years of public accounting experience with BDO and is the market managing principal (MMP) of the Pacific Northwest region. She has served a wide array of both public and private companies in various industries, including real estate, financial services, mining, manufacturing, and technology.

Amy has led and managed the audits of several large accelerated public companies and has over 15 years of experience managing compliance with Section 404 of Sarbanes-Oxley. In addition, She has experience with a wide variety of public debt offerings, registration statements, and initial public offerings. Her clients range in size from startup to over $20B in assets. She also has experience consulting on a variety of internal control matters, ranging from key control rationalization and reduction, to control deficiency remediation.

As the MMP, Amy is responsible for helping to manage key client relationships and to assist our audit principals in the successful execution of effective and efficient audits at the highest level of quality. Her depth of experience enables her to react quickly and effectively to manage any relationship or technical issues that may arise during the engagement. She is hands-on, with significant time spent in the field building strong client relationships and working to maximize audit efficiency.
American Institute of Certified Public Accountants
Students Mastering Important Lifeskills Education (SMILE), Treasurer
Washington Society of Certified Public Accountants
B.S., Business Administration, Washington State University