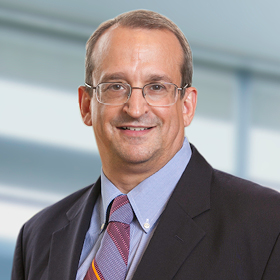 William Eisig
Assurance National Managing Principal
CPA
Executive Summary
Bill is the Assurance National Managing Principal. He reports directly to the CEO and is responsible for 63 offices and 3,000 Assurance personnel across the United States.

Bill is responsible for developing the audit strategy and one of his main priorities is creating a completely technology driven audit process through our Assurance 2023 plan. This includes transformation of our Assurance practice through:
Foundational Technology - data management and automation
Assurance Technology – availability of purpose-built systems such as the Global Portal, Data Analytics and the entire BDO Digital Audit Suite
Engagement-level Execution – use of emerging technologies such as Artificial Intelligence, Robotic Process Automation and low-cost international resources (BDO RISE in India) to enhance the execution of assurance engagements.
Bill's Assurance Leadership team consists of 11 senior team members who oversee all aspects of operations, focused externally to serve the public interest with particular emphasis on Client Service, People Development, Operational Excellence, Audit Quality, Value-added Services, and Strategic Growth.
Bill serves as one of six members of BDO USA's Executive Team who work with the CEO on firm strategy and operations.
BDO International ($9.6B in Worldwide revenue), Bill serves in two very important roles:

He is one of nine members of the BDO International Assurance Committee
He serves as a Leader with the UK and German representatives on the Markets Task Force that drives large International audits as its primary objective.

Bill has held many leadership roles including six years on BDO USA's Board of Directors (2013-2019) including the last two years as Board Chair.
Bill is very active in his local community, and is on the Advisory Board of the Accounting Program at the University of Maryland and is a member of the University of Maryland's Deans Advisory Council at the Smith School of Business.
Bill has been at BDO USA for 19 years and spent the first 25 years of his career focusing on auditing a wide variety of companies and organizations. He is proactive and available to our clients and Board of Directors.
B.S., Accounting, University of Maryland