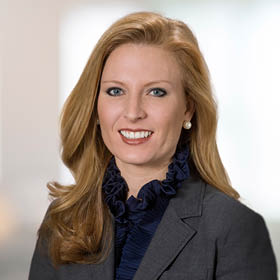 Verenda Graham
Partner; Private Equity Tax National Leader
CPA
Executive Summary
Verenda Graham is BDO's national Private Equity Tax leader and a partner in the firm's Tax practice. In her role, Verenda is responsible for overseeing BDO's delivery of tax services to private equity funds and their portfolio company investments. Most importantly, she ensures BDO is adding value by delivering high quality consistent services, implementing a cohesive tax strategy, and reducing the overall risk profile across a funds' portfolio.

Verenda has more than 23 years of experience providing strategic tax advice to private companies, private equity-backed portfolios, and inbounds. She has guided companies on an array of issues including mergers and acquisitions, sell-side and buy-side readiness, legal entity simplifications, optimizing cash tax savings, and identifying opportunities and strategies that positively enhance EBITDA.

Verenda spent the majority of her career with a global accounting firm exclusively as a private company tax services partner and the leader of the tax private equity portfolio company strategy. She has extensive experience in the technology, manufacturing, distribution, textiles, entertainment and real estate industries. She also has experience in preparing a private company for an initial public offering (IPO) via equity, public, and private debt offerings.
American Institute of Certified Public Accountants
M.B.A. and B.S., Business Administration, Winthrop University