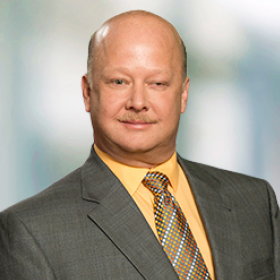 Venson Wallin
Managing Director, National Healthcare Compliance and Regulatory Leader
CPA, CGMA, CFE, CHC, CHFP, FHFMA, HCISPP
Executive Summary
Venson Wallin is a Managing Director in BDO's Industry Specialty Services Group and is the National Healthcare Compliance and Regulatory Leader for the BDO Healthcare Center of Excellence & Innovation. He has more than 37 years of experience in the healthcare industry. He has assisted healthcare clients, including skilled nursing facilities, FQHCs, hospitals, CCRCs and physician groups, by advising them on enhancements to their compliance, financial and operational systems as well as providing assurance on their financial statements and internal controls in accordance with regulatory requirements. Venson also has experience with several government (Medicare and Medicaid) reimbursement engagements, including a review of Medicare and Medicaid cost reports, 340(b) compliance, Disproportionate Share Hospital filings, Medicare Bad Debts listings, Wage Index calculations, and other components of the individual cost reports. He has also worked in conjunction with several Medicare Administrative Contractors to facilitate their sampling and audit of cost reports as part of the final settlement.
Venson has also served as an expert witness on healthcare accounting and reporting matters. He has an AICPA ESG Certification and a Certification in Diversity and Inclusion from Cornell University.
Venson has led several compliance engagements analyzing the compliance programs of providers in accordance with the seven key components of an effective compliance program, leading engagement teams serving as an Independent Review Organization, and providing litigation support related to self-disclosure filings. He has also led numerous financial and statutory audits of providers and payers, including analyses of their compliance with debt covenants included in their debt financing.
Venson has had compliance articles published in numerous periodicals and books, including Compliance Today, RevCycle Intelligence, Managed Healthcare Executives, FierceHealthcare, and 2018 Health Law and Compliance Update. Additionally, Venson has presented at several local, regional, and national conferences on the topic of compliance.
American Institute of Certified Public Accountants
Virginia Society of Certified Public Accountants
Association of Certified Fraud Examiners
Health Care Compliance Association
Medical Group Management Association
Healthcare Financial Management Association (ISC)2
B.B.A., Accounting, College of William and Mary