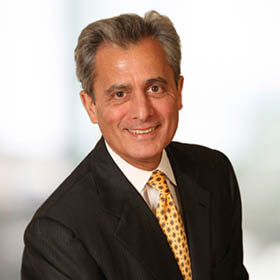 Tony Argiz
South Florida Managing Partner
CPA, ABV, CFF/CGMA, ASA, CVA, CFE
Executive Summary
As a BDO Board Member and South Florida Managing Partner, Tony is well-known for his community and industry leadership. He previously led the growth of the largest Florida-based professional services firm to becoming one of the top 40 accounting firms in the nation. Tony has been involved with a broad spectrum of industries which gives him unique experience and insight into all aspects of the financial well-being of his clients.
Over the last 40 years, Tony has developed extensive in-depth knowledge and experience in practices involving audits, business planning, economic damages, fraud examinations, valuations and litigation cases. Tony is a highly respected and nationally recognized practitioner in litigation consulting services.
He has actively served on the leading industry associations, chairing many key committees in furtherance of the accounting industry. He has served on the American Institute of CPAs (AICPA) Nominations Committee, on the governing body of the AICPA's Council and on the PCP Executive Committee and its Technical Issues Committee. In 1986, Tony was appointed to Florida's Board of Accountancy and was then elected to chair the Board and chair its Probable Cause Panel as well.
Certified Public Accountant - State of Florida (1977); State of Colorado (1987); Commonwealth of Pennsylvania (1991); State of New York (1997); State of Texas (2000)
Accredited Senior Appraiser (ASA)
Accredited in Business Valuations (ABV)
Certified Valuation Analyst (NACVA)
Certified in Financial Forensics (CFF)
Certified Fraud Examiner (CFE)
Chartered Global Management Accountant (CGMA)
American Institute of Certified Public Accountants
AICPA Nominations Committee, Past Member
AICPA Council, Past Member
Florida Board of Accountancy, Past Chair
Florida Board of Accountancy, Probable Cause and Rules Committee, Past Chair
Florida's Constitutional Revision Commission, Past Commissioner
PCP Executive Committee and Technical Issues Committee, Past Member
AICPA National Automotive Dealership Seminar, Founder and Past Chair
B.B.A, Graduate Studies in Auditing and Taxation, Florida International University
University of Virginia - National AICPA Banking School
Adrienne Arsht Center Foundation, Chairman
Facts About Cuban Exiles (F.A.C.E.), Past Chairman
Greater Miami Chamber of Commerce, Past Chairman
Orange Bowl Committee, Past President and Chair
United Way of Miami-Dade, Past Chair of the Board, Past Campaign Chair