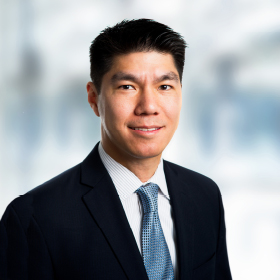 Tom Wang
Partner, Management Consulting, BDO Consulting Group, LLC, Turnaround and Restructuring Services
Executive Summary
Tom is an experienced operations and restructuring professional with 25 years of experience advising senior lenders, boards of directors, and private equity firms. He has served as president, chief financial officer, and assistant chief restructuring officer on several engagements and has extensive industry experience in healthcare, media, manufacturing & distribution, and transportation.

He is currently serving as President and/or CFO of several privately-held National Radiation Oncology Companies throughout the U.S., providing proton radiation therapy to cancer patients. He is responsible for overseeing day-to-day operations including revenue cycle, accounting/finance, operational efficiencies, regulatory/compliance, research, staffing, and IT.

In the past, he was the CFO of Foundation Surgical Hospital, responsible for the turnaround and profit improvement initiatives for the orthopedic hospital. He prides himself in the hands-on financial and operational engagements whereby recommendations are not only made, but followed through with detailed execution and quantifiable results. Some of his other engagements include: Greatwide Logistics, Werner Ladder, FlexSol Packaging, Radio One, Caribe Media, Generation Brands, Barzel, Hostway, Safelite, and Targus.
B.S., Accounting, Babson College