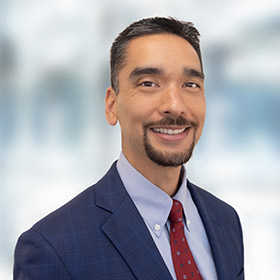 Tom Ramos
Valuation & Capital Market Analysis National Practice Leader
Executive Summary
Tom is BDO's Valuation & Capital Market Analysis National Practice Leader as well as the Global Head of Valuation for BDO's International Corporate Finance Group. He has more than 17 years of professional experience performing business valuations for financial reporting, tax, and management planning purposes, as well as experience in providing transaction support. Tom has valuation experience in fairness opinions, purchase price allocations, impairment tests, international tax restructuring valuations, common and preferred stock valuations, and valuations in accordance with International Financial Reporting Standards (IFRS).

Tom also serves as the Corporate Finance lead of BDO's Global Natural Resources Industry Group. He has significant valuation experience in all sectors of the oil & gas industry, including valuing upstream oil & gas reserves and intangible assets for midstream and oilfield service companies.

Tom's wide range of industry experience also includes renewables, mining, engineering and construction, pharmaceuticals, food and beverage, industrial products, environmental services, airlines, and telecommunications. Within these industries, he has performed valuations of customer relationships, trade names and brands, technology and software, IPR&D, non-compete agreements, license agreements, permits, and favorable/unfavorable contracts.
B.A., Finance, Texas A&M University