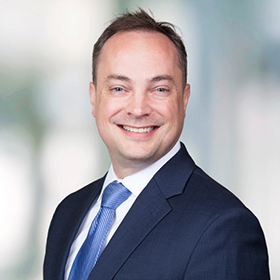 Todd Tosti
National Managing Principal - Inspections
Executive Summary
Todd is a principal in the firm's Assurance Quality Management Group, providing leadership and oversight of the firm's inspections processes, including internal inspections and inspections of external parties including PCAOB inspections and peer reviews.

Prior to joining BDO, Todd was at the PCAOB for 17 years, where, as an associate director, he held numerous roles, including conducting and leading inspections (both within the U.S. and internationally), serving as a technical consultation resource and as a subject matter expert on a range of technical accounting and auditing topics, serving in a national office role for reviewing inspection reports and establishing guidance for inspection staff, and speaking on various technical accounting and auditing topics at several forums, seminars, and training sessions.

Prior to the PCAOB, Todd was an auditor at Grant Thornton for approximately 10 years, where, as a senior manager, he led the consumer and industrial products group for the San Francisco and San Jose offices of the firm. After Grant Thornton, he spent approximately one year leading the external reporting group at the Fortune 500 semiconductor equipment leader Applied Materials, where he was responsible for overseeing preparation of financial statement SEC filings of the company.
American Institute of Certified Public Accountants
M.S.A., Accounting, San Jose State University
B.A., Economics, University of California, Santa Cruz