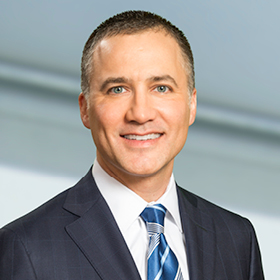 Todd Simmens
National Managing Principal of Tax Risk Management; Tax Controversy and Procedure & Tax Policy and Legislation Technical Practice Leader
Executive Summary
Todd Simmens is BDO's National Managing Principal of Tax Risk Management. As the Tax Risk Management Principal, he is responsible for managing tax risk issues for the firm, including tax return preparer issues, client-related practice issues, and reportable transaction consulting. In addition, Todd oversees the tax practice's Tax Controversy & Procedure practice, managing tax controversies and addressing questions of tax procedure. Todd also serves as the leader of our Tax Policy and Legislation practice, advising clients of the potential for legislative activity and the impact of changes in tax law.
Prior to joining BDO, Todd was a member of the Tax Controversy & Risk Management Services practice of Ernst & Young, LLP. He also practiced law at White & Case LLP, where he assisted in the writing and production of Michael I. Saltzman's IRS Practice and Procedure (Revised Second Edition).
Additionally, Todd served as legislation counsel to the U.S. Congress Joint Committee on Taxation, as an associate with Blank Rome LLP, and as law clerk to U.S. Tax Court Judge Joel Gerber.
Todd is the co-author of Tax Management Portfolio (BNA) No.648 – 2nd, Reportable Transactions.
American Bar Association
American Institute of Certified Public Accountants
J. Edgar Murdock American Inn of Court (U.S. Tax Court)
LL.M., Taxation, Georgetown University Law Center
J.D., Penn State University's Dickinson School of Law (cum laude)
B.S., Accounting, Drexel University