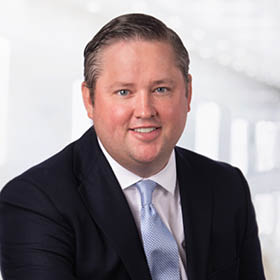 Todd Johnston
Managing Director
Executive Summary
Todd Johnston is a Managing Director with BDO Public Sector, LLC. He serves as the leader for the Defense Services Vertical and is responsible for all marketing initiatives, personnel development, services, and engagement execution within the Vertical.

Todd has experience leading mission-critical, complex, and high-profile global initiatives across the Department of Defense (DoD). He has directed a range of functions including financial transformation initiatives, financial modeling, internal control process improvement, business process transformation, system implementation support, and major ERP migrations. He has a comprehensive understanding of DoD financial management and budgeting processes, defense IT infrastructure, OMB Circulars, and other relevant authoritative guidance, including FMFIA, FFMIA, FISCAM, and GAO's internal control framework. His expertise includes an exceptional ability to bring focus to key initiatives and bring together resources across domain boundaries to meet enterprise objectives.

Todd delivers a full portfolio of financial management, technology, process optimization and automation, and risk mitigation solutions that assist defense clients in aligning resource investments to mission objectives.
American Society of Military Comptrollers

Association of Government Accountants

Project Management Institute
M.S., Accounting, Kennesaw State University

B.S., Accounting, Auburn University
Still Serving Veterans

Huntsville Chamber of Commerce