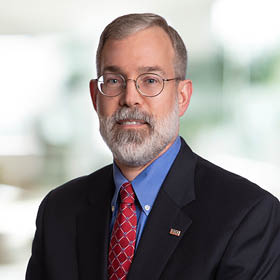 Timothy Kviz
National Managing Partner – SEC Services
CPA
Executive Summary
Tim Kviz joined BDO in August of 2018 to lead the Firm's National SEC practice. He has more than 25 years of experience in accounting, financial and SEC reporting, auditing, and business management. He assists clients and engagement teams with complex accounting and SEC reporting matters in connection with IPOs, business combinations, dispositions, restructurings, debt and equity financings, and other transactions. In addition, he reviews registration statements, private offering documents and periodic SEC filings for compliance with GAAP and SEC requirements.

Prior to joining BDO, Tim led the Accounting Policy and External Financial Reporting departments at Freddie Mac where he established accounting policy for the organization, interacted with accounting standard setting bodies and the SEC on accounting and reporting matters, and was responsible for the quarterly and annual financial reports filed with the SEC.

Prior to his role at Freddie Mac, he was a Professional Accounting Fellow in the Office of the Chief Accountant at the SEC where he dealt with technical accounting and financial reporting matters related to financial instruments for registrants and accounting firms, monitored activities at the accounting standard setting bodies, and assisted the Commission with various policy matters.

Prior to his fellowship at the SEC, Tim was a senior manager in the assurance practice at a Big Four firm where he worked on audits of large financial services companies and spent two years in the National Office advising clients and engagement teams on technical accounting matters concentrated on financial instruments.
American Institute of Certified Public Accountants
B.B.A., Accounting, University of Texas at Arlington
Blue Stars, Performing Arts for Youth, Inc. in La Crosse, WI, Board Treasurer