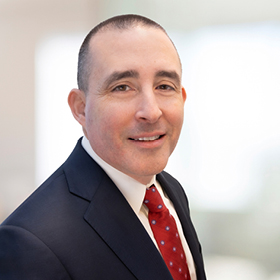 Thomas Terranova
Partner
CPA, CFF, CFE
Executive Summary
Thomas Terranova is a Partner within the Forensic Accounting and Investigations group of BDO Advisory, a division of BDO USA, LLP. Tom is a Certified Public Accountant with over 19 years of experience in public accounting. Tom advises counsel and accounting firms in the defense of accountants' professional liability malpractice claims, conducts internal corporate investigations relating to alleged financial reporting irregularities, advises companies and their counsel on complex accounting and financial reporting disputes that are the subject of securities litigation, and directs other forensic accounting matters.
Tom advises counsel on behalf of Big Four accounting firms as well as national, regional, and local accounting organizations on the evaluation of allegations pertaining to violations of professional standards, including generally accepted auditing standards and Public Company Accounting Oversight Board standards. Tom analyzes malpractice claims and identifies potential defenses and weaknesses, writes expert reports, assists counsel in drafting court filings, and prepares experts for deposition and trial testimony.
Tom also works with counsel on behalf of audit committees to investigate allegations of financial reporting irregularities and allegations of management fraud and abuse and other alleged illegal acts. Tom conducts interviews of witnesses, advises counsel on the application of generally accepted accounting principles and relevant technical accounting guidance, as well as Securities and Exchange Commission accounting rules and regulations, and presents findings to audit committees and other parties.
Tom also advises companies and their counsel in connection with securities litigation matters that involve complex accounting and financial reporting issues. Tom has significant experience evaluating accounting issues and the application of generally accepted accounting principles related to revenue recognition, variable interest entities, related party transactions, business combinations, accounts receivable and related reserves, internal-use software, contingencies, investments, multiple-element arrangements, and internal control matters.
Tom has a wide-array of industry experience which includes software, insurance, medical devices, banking, pharmaceutical, technology, financial services, and manufacturing.
American Bar Association (Professional Liability Litigation and Securities Litigation Committees)

American Institute of Certified Public Accountants

Association of Certified Fraud Examiners

New York State Society of Certified Public Accountant
B.S., Accounting, Finance, and Internal Auditing, State University of New York at Buffalo