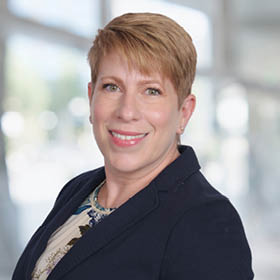 Terri Smith
People & Culture Recruiter
Executive Summary
Terri received a bachelor's in human ecology from Rutgers University and a Master of Business Administration in non-profit management and organizational behavior from Case Western Reserve University. Her interview tip is, "Be sure to research the company and position to prepare thoughtful questions. Listen carefully to the questions you're being asked and practice so that you are less nervous."
Get to know Terri
What's the best concert you've ever seen?
Jazz Fest in New Orleans
What is your favorite food?
Mac & Cheese (ask me about my annual party)
What does thriving mean to you?
Thriving means doing something I enjoy doing with people who support me and accept me for who I am.
What do you enjoy most about working for BDO?
I really enjoy working with accountants - they're not at all like The Office!
People who know community, know BDO.