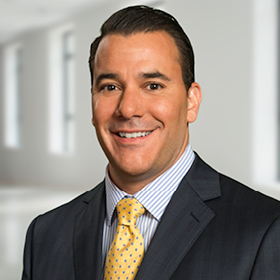 Steve Maniaci
National Managing Principal – Tax Accounting and Auditing
CPA, MBA
Executive Summary
Steve has more than 20 years of experience serving large and mid-size public and private multinational companies in all areas of taxation. Prior to joining BDO, he gained extensive knowledge at a Big Four firm in assisting large and emerging public and private companies in meeting their strategic goals.

Steve serves as BDO's Professional Practice Leader on all tax accounting and auditing matters. His group consists of BDO partners across the country who serve on all ASC 740 technical consultations. In addition, the Professional Practice group assists on all internal and regulatory inspections and develops tools and training for the firm related to technical matters, auditing and substantive procedures, internal control design, and tests of the operating effectiveness of internal controls.

Steve has significant experience in accounting for income taxes, including the areas of business combinations, valuation allowances, uncertain tax positions and FIN 48, interim reporting, intraperiod allocation, stock-based compensation, outside basis differences and APB 23, accounting for investments and partnerships, International Financial Reporting Standards (IFRS) and IAS 12, adoption of new accounting pronouncements, and separate company financial statements.

Steve authors and reviews BDO's comment letter responses to FASB proposed ASU exposure drafts and served as the ASC 740 simplification task force chair for the AICPA's Financial Reporting Executive Committee (FinREC).

Clients and BDO engagement teams rely on Steve to assist with complex mergers and acquisitions, tax attribute considerations and limitations, and tax accounting methods including the impact of method changes. He also works with our Specialized Tax Services group in the areas of international taxation, transfer pricing, and state and local taxation.

Steve has significant and wide-ranging industry experience related to manufacturing and distribution, financial institutions and specialty finance, property and casualty insurance, healthcare, and technology.
Community involvement is important to Steve, which he demonstrates in his role as a certified USA Boxing coach and youth mentor. He is also an active board member at the YMCA in Grand Rapids, Michigan.
American Institute of Certified Public Accountants
Michigan Association of Certified Public Accountants
M.B.A., Wayne State University
B.A., Western Michigan University