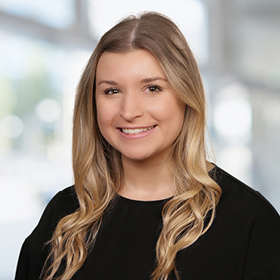 Shelby Krucki
People & Culture Recruiter
Executive Summary
Shelby received a bachelor's and master's degree in accounting from Grand Valley State University. Her interview tip is, "Do your research, have questions, and be yourself!"
Get to know Shelby
What's your favorite food?
Tacos
What do you do in your free time?
I like to read, stay active, attend sporting events, and travel.
What does thriving mean to you?
I'm thriving when I'm in an environment that encourages me to be my best self.
What's the best concert you've seen?
Katy Perry
People who know flexibility, know BDO.