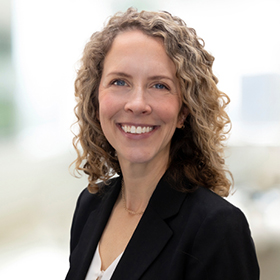 Sarah Turcotte
National Campus Recruiting Leader
Executive Summary
Sarah received a bachelor's in accounting from Pennsylvania State University, University Park. Her interview tip is, "Try to relax and be yourself. It's important to practice, but we don't want you to read a script. It's a conversation where we are trying to get to know the real you."
Get to know Sarah
What do you do in your free time?
I have triplet girls who are 6 now, so not much "free" time, but I enjoy spending time with them! I also like to travel and explore new places.
What does thriving mean to you?
Thriving means liking what you do and the people you get to do it with.
What do you enjoy most about working for BDO?
I didn't realize I could have so much fun doing something I love. The flexibility here has been amazing.
What's the best concert you've seen?
Garth Brooks
People who know relationships, know BDO.