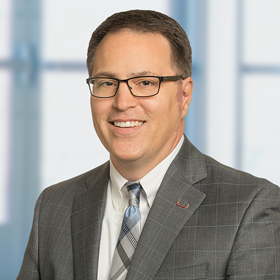 Russ Ahlers
Chief Information Officer
Executive Summary
Russ has more than 21 years of experience in Information Systems Technology supporting national and international applications, outsourcing, supplier and contract management. Before joining BDO USA as the CIO, Russ served as the Director of IT for BDO International and worked as the Applications Senior Manager for BDO USA. Russ also serves on the International IT committee which is responsible for setting the international strategic direction for IT and helping member firms achieve IT convergence.
Russ leads BDO's National IT organization and is responsible for all IT services delivered through the BDO National IT department. He is also responsible for ensuring National IT is aligned with the business to support the delivery of the firm's strategic direction to ensure that IT is a business enabler. Additionally Russ has experience working on many large projects, including, re-negotiating the Microsoft Global Enterprise Agreement, APT, setup of the International Audit Shared Facility (ASF), PeopleSoft and many other projects.
Previously to joining BDO in 1999, Russ worked for EDS as a System Engineer for 6 years where he supported International sales reporting systems among other applications for General Motors.
B.S. Management Information Systems, Central Michigan University