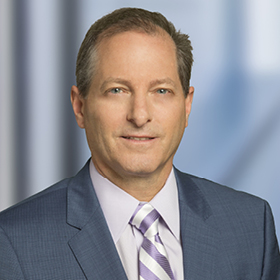 Robert Littman
Northeast Ohio Office Managing Partner
CPA, MT
Executive Summary
Robert Littman has more than 30 years of professional accounting and consulting experience. He currently serves as a Managing Partner of the Northeast Ohio offices and was a former member of the BDO USA Board of Directors. He began his career at a Big Four firm primarily serving middle market companies and some public companies. In 1985, Bob joined a small local firm as its tenth employee, eventually coming to serve as the firm's chief executive officer (CEO). During his tenure, the firm experienced dramatic growth through integration of its traditional auditing and tax services with its non-traditional services, becoming one of the largest accounting firms in the country prior to combining with BDO in 2015.

Additionally, Bob is BDO's Professional Services Industry Leader. His client experience and external focus concentrates on a variety of industry market segments including advertising, public relations, architecture, engineering, law, marketing and recruitment firms.

Bob's client engagements also maintain a strong emphasis on middle market companies in manufacturing, wholesale and distribution, health care industries. His principal areas of concentration include working with privately owned businesses; tax consulting including tax planning, and business advisory services, including strategic growth and financing, succession, and estate planning. He also has extensive experience with mergers and acquisitions, such as tax structuring, due diligence and preparing companies for exit strategies.
American Institute of Certified Public Accountants

Ohio Society of CPAs

Leadership Akron Class of 1995
Leadership Cleveland Class of 2009
2014 Simonetti Distinguished Business Alumni Award – University of Akron College of Business



M.T., University of Akron

B.S., Accounting, University of Arizona
50 Club of Cleveland – Member

Akron Zoological Park – Board Member, Chair (2010-2016)

City Club of Cleveland – Board Member, Chair (2016-2018)

Greater Cleveland Sports Commission – Board Member