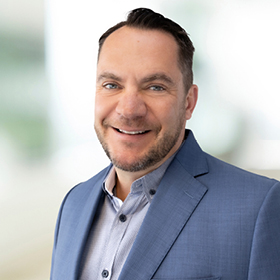 Randy Watkins
Principal
CPA, CGMA, CCIFP
Executive Summary
Randy takes a special interest in getting to know each client and their desired outcomes, as this allows him to deliver the services that helps them accomplish their goals. With nearly 20 years of experience, he is able to identify opportunities to make practical improvements in operational efficiencies and internal controls over financial reporting and accounting.

He focuses in auditing and advising governmental and nonprofit organizations, as well as privately held and publicly traded companies in various industries including construction and technology. The intimate knowledge he gains from these audits, coupled with his analytical skills, enables him to help his clients look beyond the numbers to the story their financial statements tell.

Not only is Randy a trusted advisor to his clients; he's also a valuable contributor to the accounting industry. He is a former member of both the Executive Committee of the American Institute of Certified Public Accountants Government Audit Quality Center and the planning committee for the AICPA's annual Government Accounting and Auditing Conference (GAAC). He regularly presents on technical topics at AICPA's Government and Construction conferences.

A firm believer in giving back to his community, Randy is heavily involved in charitable organizations throughout northern Colorado.
American Institute of Certified Public Accountants
Associated General Contractors of Colorado
Colorado Government Finance Officers Association
Colorado Society of Certified Public Accountants
Construction Financial Management Association
B.S., Business Administration (Accounting emphasis), University of Northern Colorado
Colorado Certified Public Accountant License number 20863