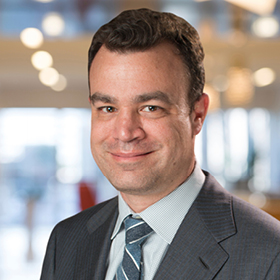 Phillip Austin
National Managing Principal – Professional Practice and Auditing
CPA, CA (SA)
Executive Summary
Phillip has more than 30 years of public accounting experience, including client-facing service delivery; public policy, strategy and regulation; and audit quality and professional practice oversight.
Phillip has served in a client service principal role, providing audit and other attest services to a diverse mix of privately and publicly held national and transnational clients. His experience includes auditing, ICFR attestation, IFRS and US GAAP technical accounting advisory. He has substantial experience in establishing strategy and instituting transformation programs that change the way audits are delivered, and improving the audit experience for clients and professionals executing audits.
Phillip serves as BDO's National Managing Principal of the Professional Practice and Auditing. In this role, he oversees how we perform our public and private company audit and attestation services, including the technical conclusions and support functions of the assurance services function. Phillip focuses, among other things, on refreshing BDO's audit strategy, leading transformation of our approach to audit execution, enhancing our approach consultations with the practice, and developing the reach and depth of our global and IFRS services activities.
As a member of the Assurance Services Executive Committee, Phillip is a key leader in our decisions around our go to market strategies, the manner in which we deploy resources to execute high quality audits, and how we advance our use of technology in our services.
Phillip chairs BDO's Assurance Committee, which sets US Firm policy governing the delivery of audit and attestation services, chairs the Audit Quality Committee which assesses audit quality events, and is a member of the Audit Quality Advisory Council which provides oversight to the Audit Quality process. He is part of the BDO USA, LLP Environmental, Social and Governance Strategy and Services Leadership Team where he participates in the firm's response to service and internal matters related to ESG.
Phillip has a passion for diversity, equity and inclusion. He serves a co-chair for the BDO USA LLP National Women's Inclusion activities.
In the global arena, Phillip chairs the BDO Global Audit Steering and Audit Approach Group in setting and deploying policy and methodology responses for the 165 member firms of the BDO Network.
American Institute of Certified Public Accountants
CPA licenses in Illinois
Illinois Association of Certified Public Accountants
South African Institute of Chartered Accountants
Honors and Bachelor Degrees in Accounting Science, University of South Africa
Chair, Illinois Certified Public Accountants Society Professional Ethics Committee
Board member, Research Advisory Board of the Center for Audit Quality
Member, Communications Committee of the National Association of States Boards of Accounting
Member, Professional Practice Executive Committee of the Center for Audit Quality
Member, Public Accounting Committee of the Illinois Department of Professional and Financial Regulation