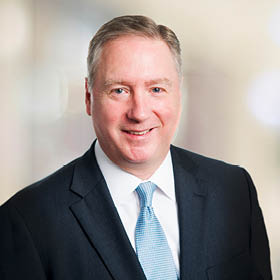 Pat Fodale
Managing Director, Management Consulting; Practice Leader, Interim Financial Management Services; BDO Consulting Group, LLC
CTP
Executive Summary
Pat Fodale has amassed more than three decades of interim financial management, crisis management, performance improvement and turnaround and restructuring experience. He has provided financial leadership for companies in transition, as well as those dealing with challenging and complex circumstances or experiencing financial distress. In each of his interim management roles, Pat has led the accounting or finance function, achieving organizational stability, implementing change and setting a course for corporate growth.

He has served as a CFO, CAO, CRO, COO or company advisor in more than 75 interim management, performance improvement, turnaround or restructuring situations. Pat has served in the financial C-suite role for both publicly-traded and private companies, with revenues from $100 million to over $1 billion. Pat's diverse industry experience includes retail, consumer products, manufacturing,, distribution, transportation and energy. Pat's retail leadership experience includes serving as CAO of Claire's, CFO HomePlace Holdings and CFO of Color Tile.

Pat most recently served as Interim Chief Financial Officer of a large food and beverage manufacturer whose private equity sponsor was looking forward to a sale within a year. Pat partnered with the CEO to turn around their financial performance, which was significantly impacted by inflation and operational inefficiencies. Prior to that, he served as Interim Chief Accounting Officer and Global Controller for Claire's, a $1.3 billion multinational retailer implementing a new strategic plan while facing the uncertainty of the COVID-19 pandemic.

Pat also specializes in serving in financial leadership roles for Private Equity sponsors in carve-out/stand-up and merger integration acquisitions. Serving as Interim CFO, Transition Officer or Project Management Officer, Pat has built stand-alone and integrated financial functions, including establishing policies and procedures, enhancing organizational effectiveness, improving financial reporting, leading financial planning and analysis and recruiting key team members.

Pat's varied interim financial management experience includes leadership roles at JCF Living, Berner Foods, Claire's, iiMed Medical Solutions, Turkey Hill Dairy, Goody Products, Diamond Crystal Brands, Precision Valve, Do Outdoors and Atlas Paper Mills. Pat has led performance improvement projects focused on customer & product profitability analyses, operating expense reduction initiatives and manufacturing cost process enhancement in standard cost and job costing environments.

Prior to his interim CFO and consulting experience over the last 20 years, Pat served as the CFO of publicly-traded companies United Road Services and Global Technologies, as well as larger middle-market retailers, HomePlace Holdings and Color Tile. He began his career at Arthur Andersen, providing turnaround and restructuring, performance improvement and audit services during his 11-year tenure.
M.Acc., University of Michigan
B.B.A., University of Michigan