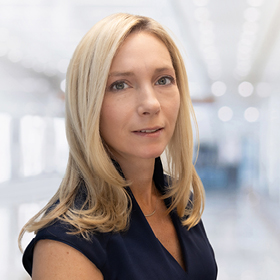 Nicole Sliger
Principal
CPA, CFE, CFF
Executive Summary
Nicole Sliger is a Principal in BDO's Forensics practice with nearly 20 years of experience providing accounting services for private and publicly traded businesses. She assists organizations and their counsel with matters involving alleged financial statement irregularities, management fraud and compliance issues, as well as investigating fraud perpetrated by rogue employees. She also provides monitoring and oversight services to companies required to comply with settlement terms and corporate compliance programs.

Nicole is currently serving a member of the core team assisting the Special Compliance Coordinator for Zhongxing Telecommunications Equipment Corporation and ZTE Kangxun Telecommunications Ltd. stemming from the historic settlement with the U.S. Department of Commerce. She also served as the primary project leader for the historic National Mortgage Settlement engagement assisting the Monitor in evaluating several large financial institutions' compliance with the new mortgage servicing rules and other settlement terms. She has led engagements involving complex generally accepted accounting principles (GAAP) and generally accepted auditing standards (GAAS) issues, including the allowance for loan losses, and has conducted certain peer analyses in this regard. She has been involved in several high-profile securities litigation matters, monitorships, white collar crime, investigations and financial statement fraud cases, helping counsel evaluate and interpret auditing, accounting, financial reporting, and compliance issues. She has also recently testified regarding the tracing and quantification of the source of deposits involved with certain potential insider trading activities as alleged by the U.S. Securities and Exchange Commission (SEC).

Nicole has managed significant corporate investigations for Fortune 500 companies across various industries, including banking, manufacturing, professional services and telecommunications, among others. She assists counsel in identifying relevant documents during discovery and preparing for depositions of witnesses concerning testimony that involves the application of GAAP and GAAS. She supervises large-scale electronic document reviews and drafts reports used in filings with the SEC and other regulators. She has also led several internal and shadow investigations and matters involving whistleblower allegations.
American Bar Association

American Institute of Certified Public Accountants

Association of Certified Fraud Examiners

National Institute of Trial Advocacy

New Jersey State Society of Certified Public Accountants

New Jersey Women's White Collar Defense Association

New York State Society of Certified Public Accountants
B.S., Accounting, The College of New Jersey
Court Appointed Special Advocates (CASA) for Children of Hudson County, Volunteer