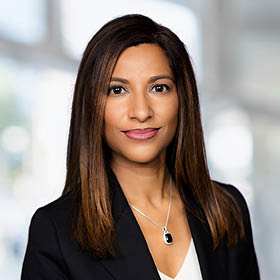 Neena Masih
Managing Principal; Public Sector National Practice Leader
CPA
Executive Summary
Neena Masih is a managing principal with BDO's Assurance division. Throughout her 25-year career, she has demonstrated outstanding professionalism, extensive experience, and a unique skill set. She has served some of the largest and more complex tax-exempt organizations, including state and local governments, port authorities, municipal utilities, foundations, membership organizations, school systems and professional societies.

Neena has led teams providing operational improvement, business process improvement, data analysis, policy management and internal controls reviews. This also includes GASB and FASB compliance, indirect cost analyses, trend and ratio analyses and audits by federal and private grantors. She has also worked with clients, underwriters, and bond counsel on bond offerings to support financing needs.

Neena maintains extensive experience with federal grants and compliance for organizations receiving funding from many different agencies in accordance with OMB Circular A-133/Uniform Guidance. Among others, her experience consists of reviews of over 30 programs from various federal agencies, including the Department of Transportation, Department of Homeland Security, Department of Education, Department of Health and Human Services, Department of Labor, and Department of Agriculture. She is well-versed in performing and reviewing program specific federal audits, other compliance audits, and agreed-upon procedures engagements, including the federal employee program benefits plan in accordance with Blue Cross and Blue Shield and Office of Personnel Management directives.
American Institute of Certified Public Accountants

Maryland Association of Certified Public Accountants

Government Finance Officers Association
B.S., Accounting, University of Maryland