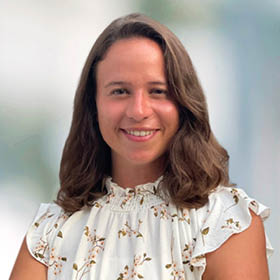 Natalie Brierre
People & Culture Recruiter
Executive Summary
Natalie received a bachelor's degree in anthropology and Spanish from Wagner College. Her interview tip is, "Practice with a friend or counselor before your interview."
Get to know Natalie
What do you do in your free time?
I like to sing, play guitar, go for a run, and spend time with friends and family.
What do you enjoy most about working for BDO?
Everyone is fun to be around, and I appreciate our flexible work schedule.
What does thriving mean to you?
Thriving means living up to the best version of yourself.
What's the best concert you've ever seen?
Beyonce
People who know collaboration, know BDO.