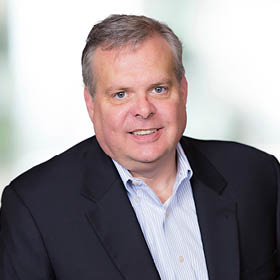 Michael Vierheller
Principal; Risk Advisory Services Atlantic Region Leader
CPA
Executive Summary
With more than 25 years of experience, Michael Vierneller is the Atlantic Region Risk Advisory Services Practice leader. He and his team provide the following services to our clients: ​
Sarbanes-Oxley Compliance,​

Internal Audit Support, ​

Enterprise Risk Assessment Services, ​

Business Process Analysis and Optimization, and ​

Contract Compliance Services. ​
Michael is experienced in performing user acceptance testing on new system implementations, and assisting with the design, development and execution of regulatory compliance programs.

Michael advises clients on opportunities to increase the effectiveness and efficiency of critical business processes through providing feedback on the use and costs of controls and assessing the functional performance of people, processes and technology.

Prior to joining BDO, Michael was a risk and advisory services partner with a big four accounting firm. He also has several years of experience in advising clients on the effective use and implementation of technology solutions to assist with achieving business objectives.
American Institute of Certified Public Accountants
Institute of Internal Auditors (IIA)
B.S., Accounting, Pennsylvania State University