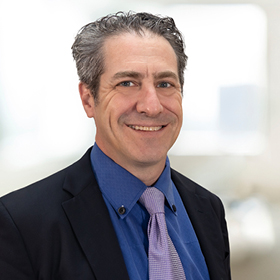 Michael Becker
National Principal - Assurance Learning
CPA
Executive Summary
Michael has more than 28 years of experience in public accounting, working in a variety of capacities. He has spent the last 13 years in the Assurance Services' Professional Practice group, where he leads BDO's national audit training programs for all assurance professionals. This role includes designing, developing, implementing, and executing the continuous accounting and auditing curriculum for staff through principals that span group-live conferences, local office training, self-study modules, and other related on-demand learning resources.

Externally, Michael is active with the Center of Audit Quality (CAQ), where he serves as a committee member in the Access to Audit Personnel Grant Program that facilitates accounting and auditing academics' ability to obtain access to audit firm personnel to participate in their research projects. He also is an active member at EDMAX (Educational Management Exchange), a forum sponsored by the AICPA twice per year for learning professionals in the accounting profession to discuss and exchange ideas, challenges, adult learning trends and innovative processes, tools and learning platforms, and examine CPE rules and regulations.
Michael previously served for four years as the at-large member to the AICPA Board of Examiners Content Committee, the group responsible for the technical content of the Uniform CPA Examination.
Prior to his transfer into the Assurance Department, Michael spent 15 years in the Chicago Assurance practice as a client service professional, coordinating and managing audit services. He has worked with a variety of clients both nationally and internationally, ranging from publicly held companies to privately held businesses and social service organizations. He also served three years as the Chicago practice's director of internal development focused on operational matters, such as productivity analysis, budget forecasting, staff utilization and day-to-day managing and mentoring of the department's staff and managers.
American Institute of Certified Public Accountants
New York State Society of Certified Public Accountants
B.B.A., Accounting, University of Wisconsin–Madison