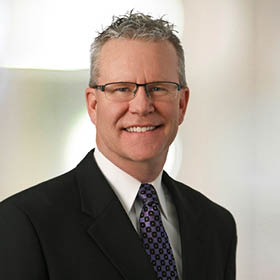 Micah Lang
Wealth Advisory Director
CFP®, CIMA®
Executive Summary
Micah has been working with clients to formulate and realize their financial goals since 1998. He began his career in the corporate broker-dealer environment, and in 2007 formed an independent financial advisory practice with his partner, Trevor J. Emery. Micah's focus is serving the needs of high-net-worth individuals and their families. His areas of focus range from pre-liquidity planning for business owners, to stock option analysis for corporate executives and employees, to pro-bono work for women going through a time of transition. Micah enjoys the mountains and a day on the lake with his family.

In 2012, Micah earned the prestigious Certified Investment Management Analyst certification (CIMA®) at the University of Pennsylvania's Wharton Business School. The CIMA® certification, delivered by Investment Management Consultants Association (IMCA®), is the only credential for advanced investment advisors and consultants.

Micah began his career at Northwestern Mutual Life & Baird Securities in Spokane, Washington. From there he moved to Smith Barney as an analyst of institutional investment managers working with union pension accounts with over $1 billion in assets. Micah consulted on developing investment policy, the search and selection of independent investment managers, on-going money manager due diligence, evaluation and monitoring performance, and setting investment allocation policies. While at Smith Barney, Micah successfully completed a rigorous Private Wealth Management exam, which covered estate planning, philanthropy, alternative investments, control and restricted securities, lending, investment banking, hedging and monetization.
Investments & Wealth Institute®

Leadership Denver 2005-06 - Denver Chamber Foundation
B.A., Finance, Economics & Management Information Systems, Gonzaga University

Certified Investment Management Analyst Certification (CIMA®), University of Pennsylvania – Wharton Business School

Certified Financial Planner Education Program and Designation (CFP®), College for Financial Planning