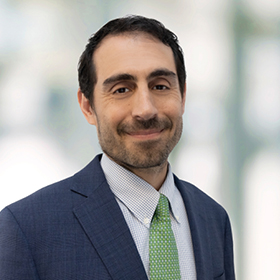 Matt Gotlin
Chief Investment Officer/Managing Director, Wealth Advisory
CFA
Executive Summary
Matt is Chief Investment Officer and a Managing Director with BDO Wealth Advisors in the BDO Maryland office. He is responsible for managing client portfolios to meet the customized goals and objectives of high-net-worth client and institutions. Matt is focused on optimizing the investment process through his analytical background. He has more than 26 years of experience in the investment area.

Prior to joining BDO, Matt was a Partner and Director of Research at Biegel &Waller, LLC. He focused on identifying investment opportunities with attractive risk-adjusted return characteristics. Matt possesses a depth of knowledge, experience, and dedication to the investment research process.

Matt's extensive research background includes founding March Capital, a private equity firm; conducting equity and fixed income research as a Senior Analyst at Chesapeake Partners, an event-driven hedge fund; and focusing on health care as an investment banking analyst at PaineWebber.
M.B.A., The Wharton School at the University of Pennsylvania
B.A., Duke University
Kennedy Krieger Institute, Governance, Equity, Diversity and Inclusion Committee Chair & Board Member
PACT, Board Member
Duke University, Alumni Admissions Interviewer