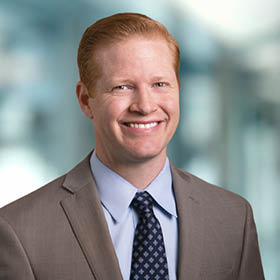 Matt B. Cochran
Wealth Advisory Director
CFA
Executive Summary
Matt Cochran is a director with BDO Wealth Advisory, LLC in the BDO Jacksonville office and advises high-net-worth individuals on investment strategy and risk management. In addition to advising clients, Matt is chair of BDO's Investment Committee.
Prior to partnering with BDO Wealth in 2017, Matt was a Partner and Portfolio Manager for LBA Wealth Management. Before this, he worked as a financial advisor with Ameriprise, as a securities trader with Bank of America, and as a portfolio manager with Merrill Lynch.
Matt earned the Chartered Financial Analyst® designation in 2014. The CFA designation is globally recognized and attests to a charterholder's success in a rigorous and comprehensive study program in the field of investment management and research analysis.
CFA Institute
CFA Society Jacksonville
B.S., Finance and Banking, Appalachian State University
Big Brothers Big Sisters of America
Memorial Park Association Board