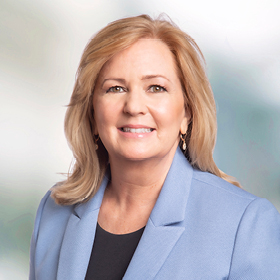 Mary Espinosa
Assurance Principal
Executive Summary
Mary has more than 20 years of experience in public accounting providing accounting, auditing, and advisory services to a diverse mix of privately held and publicly traded companies in the manufacturing, distribution, real estate, financial services, private equity, and healthcare industries.

Mary's experience includes assisting clients with revenue recognition, business combinations, share-based compensation, complex financial instruments and SEC reporting. She focuses on being a business advisor by providing excellent client service and strategic solutions, which her clients value. Her clients appreciate her knowledge to guide them through new or complex accounting transactions.

Mary is also a member of BDO's National Employee Benefit Plan team and leads the western regional EBP practice. She provides audit and consulting services for all types of employee benefit plans and consults in areas such as plan improvements, compliance matters, and mergers and acquisitions. She assists in the development of the firm's employee benefit plan audit programs and resources and contributes to national and local training programs.
American Institute of Certified Public Accountants (AICPA)
Business Forums International Women's Network, Executive Member (BFI)
California Society of Certified Public Accountants (CalCPA)
Financial Executives International (FEI)
B.S., Accounting, California State University Fullerton