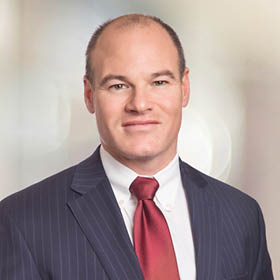 Mark Houston
Managing Director; Financial Institutions & Specialty Finance National Practice Leader
Executive Summary
Mark Houston has more than 25 years of corporate finance advisory experience and serves as the national leader for BDO's Financial Institutions & Specialty Finance practice. Mark's experience includes capital raising, mergers and acquisitions (M&A), turnaround, and restructuring experience as well as operational and performance improvement. He has advised financial institutions, private debt funds, private equity funds and companies across a diverse range of industries both domestically and internationally, having worked in New York, London, and Hong Kong.

Prior to joining the firm in 2018, Mark spent eight years as interim Chief Financial Officer or Chief Strategy Officer, specifically recruited by middle-market private equity firms to assist in acquisitions, financing, performance improvement, operational due diligence, exit readiness, and turnaround or restructuring situations. Mark also worked at CDG Group (now part of FTI Consulting) where he led engagements in turnaround and restructuring and Evercore Partners where he led M&A and Restructuring Advisory assignments.

Mark has gained substantial experience in multiple industry sectors including aerospace & defense, automotive, financial services, media, restaurants, retail, technology, and telecommunications.
M.S., Finance, London Business School
B.Comm., Accounting & Finance, McGill University