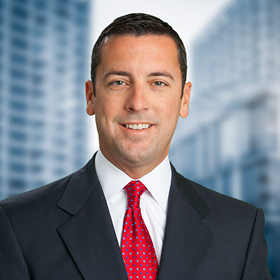 Mark Giamo
Assurance Market Managing Partner
CPA
Executive Summary
Mark currently serves as a Market Managing Partner for the firm's Assurance practice for the metro New York market. He previously spent some time as a partner in the San Diego office, after serving as the BDO New Jersey office managing partner for nine years, where he was responsible for managing all aspects of the New Jersey Assurance practice.

Since coming to BDO in 1997, he has serviced publicly-traded, privately held, multinational, private equity sponsored, and growth-oriented companies in many industries, including significant experience in life sciences, software/SaaS, telecommunications, manufacturing and distribution and technology.

Mark spends a significant amount of time focused on Securities and Exchange Commission (SEC) registrants as both the engagement partner and engagement quality control partner. In serving many of the firm's larger clients, Mark has gained extensive experience with international operations, mergers and acquisitions, equity raises, and complex revenue recognition.

In addition, Mark acts as an instructor for continuing education within BDO and plays an active role in the firm's internal quality inspection program.
American Institute of Certified Public Accountants
New Jersey Society of Certified Public Accountants
New Jersey Technology Council, Board of Directors and Executive Committee
Special Olympics New Jersey, Board of Directors (2009-2015)



B.S., Accounting, Villanova University