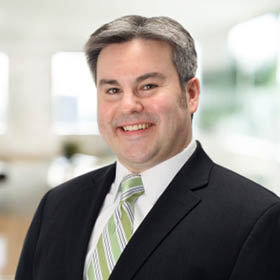 Mark Antalik
Principal, Privacy & Data Protection
Executive Summary
As a national leader for data privacy and data governance, Mark currently runs Industry Data Protection and Privacy Technology services. He has more than 20 years of experience providing data protection, data governance, digital forensics, and e-discovery services to law firms, government, and corporate clients.

Mark helps organizations navigate complex national and international data protection regulations, including to help optimize compliance across their operations, websites, and data assets. Mark assists clients with risk and maturity assessments, program design and implementation, website and cookie compliance, Privacy and Data Protection by Design, information lifecycle management, data governance, and technology implementations and playbooks. He specializes in corporate relationships that span data protection and data governance, delivering value and strategic insight to reduce data-related cost and risk. Mark also leads complex e-discovery matters involving litigation, internal investigations, and government actions both domestically and internationally. He has served some of the world's largest organizations across a variety of industries and specializes in life sciences and financial services.

Prior to joining BDO, Mark held a leadership position in the discovery practice of a Big Four firm. He also held e-discovery management positions at Elysium Digital LLC, Edwards Angell Palmer & Dodge LLP, and Nixon Peabody LLP. In addition, Mark served as chief internet and high technology investigator for the Office of the Secretary of the Commonwealth of Massachusetts – Massachusetts Securities Division.
Certified Information Privacy Manager (CIPM) - International Association of Privacy Professionals (IAPP)

Certified Data Privacy Solutions Engineer (CDPSE) - Information Systems Audit and Control Association (ISACA)
B.S., Resource Economics, University of Massachusetts Amherst