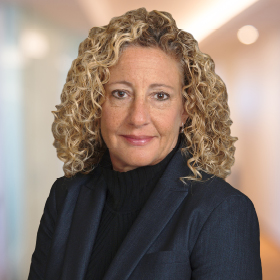 Lisa Snyder
National Managing Partner - Independence
CPA
Executive Summary
Lisa Snyder is National Managing Partner for Independence, based out of BDO's Woodbridge, New Jersey office. She was previously the Senior Director of Professional Ethics at the American Institute of Certified Public Accountants (AICPA), where she was responsible for overseeing the activities of the Professional Ethics Division, including its ethics enforcement and standard setting. In that role, Lisa also oversaw the standard-setting activities of the Professional Ethics Executive Committee (PEEC), which is responsible for establishing ethics and independence standards for the profession and interpreting the AICPA Code of Professional Conduct.
For the past 25 years, Lisa has been actively involved in independence and ethics standard setting through her service as both a technical advisor and member of the International Ethics Standards Board for Accountants. She will is continuing her service to the profession by serving as the firm's representative to the PEEC.
Prior to joining the AICPA, Lisa was an Audit Manager at a Big Four Firm, where she worked primarily with manufacturing clients.
American Institute of Certified Public Accountants

New Jersey Society of Certified Public Accountants (NJCPA)
M.B.A., Professional Accounting, Rutgers University Graduate School of Management

B.A., Chemistry, Rutgers University