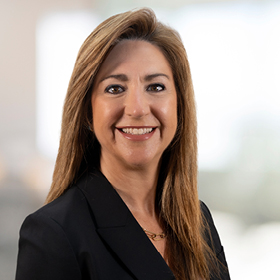 Lillian Ceynowa
Partner – Audit Quality and Quality Management Leader
Executive Summary
Lillian Ceynowa most recently was an Associate Chief Auditor in the Public Company Accounting Oversight Board's (PCAOB or Board) Office of the Chief Auditor (OCA). In this role she led rulemaking projects on auditing and related professional practice standards and other initiatives within OCA. She also provided technical direction to inspections and enforcement on potential deficiencies and alleged violations of PCAOB standards and SEC auditor independence rules.
During her almost 11-year tenure at the PCAOB, she completed an 18-month rotation where Lillian served as special advisor to PCAOB Board member, J. Robert Brown, Jr., advising him on all matters that came before the Board.
Before joining the PCAOB, Lillian worked on policy-driven initiatives involving audits of public companies at the Center for Audit Quality where she was the director of professional practice and member relations; and earlier, she was the director leading the Center for Public Company Audit Firms at the American Institute of Certified Public Accountants (AICPA). She began working at the AICPA in the Professional Ethics Division where she investigated accountants alleged to have violated auditing and accounting standards and was also involved in rulemaking pursuant to the Code of Professional Conduct. Lillian started her career at a big four accounting firm.
American Institute of Certified Public Accountants
B.S., Accounting, Rutgers University