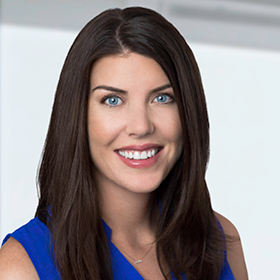 Laura Morris
Business Incentives & Tax Credits Principal; Global R&D Center of Excellence U.S. Leader
Executive Summary
Laura is a Principal in the firm's Business Incentives & Tax Credits practice and serves as the U.S. Lead for BDO's Global R&D Center of Excellence. In addition to leading the firms Bay Area Business Incentives practice, she is also the market leader for many other offices throughout the West region specific to her practice area.

Since 2007, Laura's professional experience has been focused exclusively on R&D tax services and related incentives working with Fortune 500 companies to startups in a broad range of industries. Her experience includes assisting clients in identifying and documenting their R&D tax credits and other federal based business incentives for tax return and financial statement purposes, including ASC 740-10 analysis and support, as well as assisting them in defending those credits on IRS and/or state taxing authority exam.

In her Global R&D Center of Excellence role, Laura works closely with BDO Member Firms across the globe to develop strategies to more effectively manage global claims processes and to help ensure clients are taking advantage of available credit claims in all relevant countries and jurisdictions.

Laura has served as both a local and national level instructor on R&D and other Business Incentive issues and has helped author many of the firm's publications specific to this practice area.
B.A., University of California at Santa Barbara – Business Economics