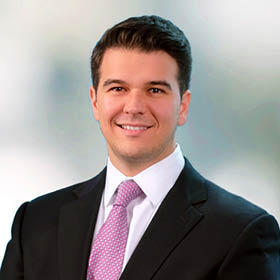 Jordan Argiz
Principal; Auto Dealerships National Co-Lead
CPA
Executive Summary
Since 2012, Jordan has been providing assurance and consulting services to companies in various industries with a focused experience in automotive dealerships, professional sports teams and stadium facilities, real estate, technology, wholesale/distribution, and others.
Jordan is responsible for all aspects of attest and non-attest engagements including engagement planning, budgeting, scheduling, supervising, researching technical issues, and reviewing internal controls. Additionally, Jordan has experience conducting buyer-side and seller-side due diligence, pre-IPO readiness projects. He has been involved in advising clients on complex technical accounting matters including carve-out financial statements, business combinations, variable interest entity and other consolidation matters, related party transactions, derivative instruments, and revenue recognition.
He is proficient at leading first-time audit and advisory engagements and customizing audit plans in order to deliver efficient and effective client service.
American Institute of Certified Public Accountants
Florida Institute of Certified Public Accountants, Emerging Leaders Program Graduate
B.S., Accounting, Florida State University
B.S., Finance, Florida State University
United Way of Miami Dade
Greater Miami Chamber of Commerce, Leadership Miami