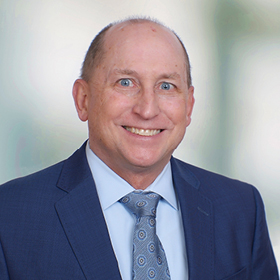 Joe Malloy
SALT Managing Director
Executive Summary
Joe joined BDO in February 2020. He has more than 20 years of state and local tax experience in government, public accounting, and industry. He specializes in a variety of state and local taxes, including sales and use tax, income/franchise taxes, and property taxes. He has deep knowledge of tax compliance, tax controversy and audit defense, tax planning, and implementing tax incentives related to state and local taxes.

Joe specializes in analyzing tax processes related to sales and use tax, designing new processes, and implementing automated solutions through the use of third-party software such as Vertex and One Source. He uses his extensive knowledge gained as a tax director to develop relationships across an enterprise necessary to design and implement tax processes that efficiently meet the goals of the organization.

Part of Joe's industry experience includes delivering value to the enterprise through the tax function. He has accomplished this value-added component through the management of tax reserves, successful audit defense, overseeing and completing reverse audits and tax refund projects, and continuous process improvement including through automation.
M.A., University of Wisconsin-Madison
B.A., University of St. Thomas