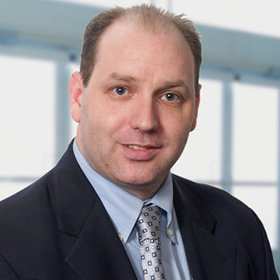 Joe Carr
Tax Partner, National Unclaimed Property and SALT Business/Marketing Leader
JD
Executive Summary
With 25 years of combined experience in state and local taxation, financial statement auditing and operational auditing, Joe Carr has worked with a broad range of BDO's largest clients in the manufacturing, retail, distribution, financial, investment, homebuilder, oil & gas, healthcare, pharma and business services industries. He specializes in state and local tax issues and leads the firm's National Unclaimed Property practice.
Joe has success in mitigating client escheat exposures in VDA and audit settlements before many state escheat divisions. This success is largely attributable to his deep understanding of accounting principles, transaction flow and unclaimed property law. He maintains strong relationships with state escheat administrators and their contract audit firms to assist clients in resolving their unclaimed property issues. He is also deeply involved in coordinating the resolution of legal issues with internal and external counsel to help clients address and mitigate their escheat exposure.
Having evaluated financial and operational corporate risks much of his career, Joe offers clients facing escheat issues valuable accounting experience and a unique perspective in dealing with unclaimed property matters. He has written various alerts and firm bulletins on unclaimed property matters, including gift card planning strategies. He is a routine speaker at the National Association of Creditors Managers (NACM), COST, Chicago Tax Club, Unclaimed Property Professionals Organization (UPPO) and other accounting and tax organizations.
Chicago Bar Association, Member
Chicago Tax Club, Member
Institute of Internal Auditors, Member
Taxpayer Federation of Illinois, Advisory Board Member
Unclaimed Property Professional Organization, Member
B.A., Accounting, University of Illinois at Chicago
J.D., Taxation, Loyola University Chicago School of Law