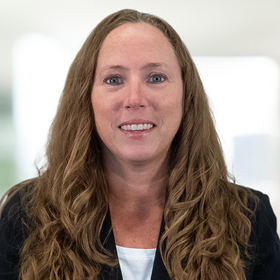 Joanne Szupka
Assurance Partner, ERISA Services Practice
CPA
Executive Summary
Joanne Szupka is an Audit Partner in BDO's ERISA Service practice. She has 20 years of public accounting experience, providing auditing and other services in the area of employee benefit plans for publicly traded and privately-held companies. Her experience includes auditing single employer, multiemployer and multiple-employer sponsored plans for various types of ERISA plan audits including defined benefit, defined contribution, 403(b), ESOP, and health and welfare benefit plans.

Joanne is the lead ERISA Assurance partner in BDO's Atlantic Region and serves as a technical resource for audit teams and clients in the region. She is actively involved in the firm's ERISA Center of Excellence as a co-host on BDO Talks ERISA monthly podcast and a frequent contributor to the Center's thought leadership publications covering emerging trends and topics impacting plan sponsors.

Outside of her role at BDO, Joanne is trustee for a local pension fund.
American Benefits Council

American Institute of Certified Public Accountants

National Center of Employee Ownership

Pennsylvania Institute of Certified Public Accountants (PICPA)

PICPA Former President of the Greater Philadalphia Chapter

PICPA Employee Benefit Plan (EBP) Committee Member

PICPA Former EBP Conference Chair
B.A., West Virginia University