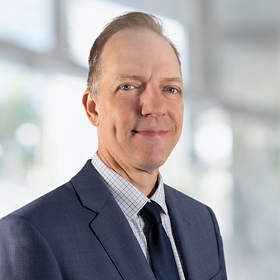 Jim Weber
National Partner – Engagement Team Support and Issuer Remediation
CPA
Executive Summary
Jim has more than 20 years of public accounting experience, serving public and privately-held companies in a variety of industries, including manufacturing, retail, high-technology, financial institutions, and nonprofit entities. As the leader of BDO's Audit Quality team, he works closely with the Professional Practice to enhance and support the firm's audit quality initiatives.

Jim is dedicated to assisting BDO's Assurance professionals by providing guidance for complex auditing matters, ensuring compliance with professional standards, and firm methodology. He supports engagement teams through his leadership of various initiatives, including the Bus Com and First-Time ICFR Supervision and Direction SME teams and the Issuer Targeted Assistance Program.

In support of the firm's System of Quality Management and Inspection teams, he leads the Engagement Monitoring Program, which provides firm leadership with insights as to the effectiveness of various audit quality initiatives and related guidance. He leads the Public Company Accounting Oversight Board (PCAOB) Inspection Monitoring Program, which provides engagement level support in preparation for and during PCAOB inspections. Additionally, Jim leads the Firm's Remediation Program, which supports engagement teams through completion of post-archive procedures.
American Institute of Certified Public Accountants
Pennsylvania Institute of Certified Public Accountants
B.S., Accounting, Geneva College