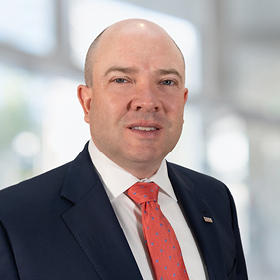 Jim Maloney
Assurance National Technical Principal
Executive Summary
Jim is a principal in the Professional Practice of BDO and is based in the firm's Columbus, Ohio office. He has more than 25 years of public accounting experience working with public and privately held companies.

He joined BDO in 2018 as BDO's Technical Partner (TP) for the Central region assurance practice. As Assurance National Technical Partner, Jim is responsible for audit quality and risk management. In this role, he serves as a local representative of the Professional Practice and advises engagement teams with the resolution of complex audit issues and public company reporting requirements, as well as professional standards and firm policies.

Prior to joining BDO, Jim was a partner in a Big Four firm, serving as engagement partner and engagement quality reviewer for clients in the technology, retail and manufacturing industries. He has advised management teams through significant corporate life events including equity and debt offerings, divestitures, and merger and acquisition transactions as well as implementation of significant new accounting standards, internal control frameworks and relevant SEC filings.

Jim has served clients ranging from pre-revenue startups to large, multinational corporations. With his prior firm, he was selected to the Partner Development Program, spending four years in a rotational program in the firm's national office in technical and operational roles. He regularly serves as a facilitator for national trainings.
American Institute of Certified Public Accountants
B.S.B.A, Accounting, University of Richmond