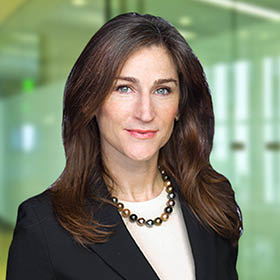 Jenna Aira-Ventrella
Principal
Executive Summary
Jenna Aira-Ventrella is a Principal in the Forensics practice, serving on the practice's Leadership Team. She sits on BDO's Global Leaders Global Forensic committee, responsible for Global Forensic Technology Services and is a member of the firm's Manufacturing & Distribution Industry Group leading the Automotive Segment Group.
Jenna is experienced in litigation and investigative matters involving product liability & consumer class actions, with a concentration in the automotive industry, having been retained to work on some of the largest multi-district litigations to date with complex NHTSA and other regulatory agencies requirements. Furthermore, she has experience with CPSC inquiries, global litigation and investigative matters involving the DOJ and SEC, whistleblower allegations, corporate investigations pertaining to fraud, price fixing and corruption allegations, unjust enrichment claims, and bankruptcy.
With more than 20 years of experience leading large scale domestic and international projects, Ms. Aira-Ventrella works with clients to understand cross border data challenges involving data privacy and devises appropriate global team coordination strategy. Her experience ranges from conducting internal investigations, managing complex multi- district litigations, and custodial interviews, to advising organizations and clients on e-discovery solutions that address case management and big data challenges, architecting and implementing a range of e-discovery methodologies, as well as draft and developing strategy for discovery protocols and meet and confer conferences.​
With advanced knowledge of e-discovery platforms and well-versed on e-discovery best practices, Ms. Aira-Ventrella also provides guidance to clients on process improvement and project management techniques, and identification and evaluation of new innovative and analytic driven technology solutions to meet their e-discovery and discovery management needs. She has published and presented on a variety of e-discovery topics.
Association of Certified E-Discovery Specialists
Association of Certified Fraud Examiners, Associate Member
The Organization of Legal Professionals
Project Management Institute, Member
Sedona Conference, Cooperation Training Certified
Women in E-Discovery Los Angeles, Past Chapter Co-Chair (Founding Member), Past Secretary
B.S., Social Science, University of California, Irvine