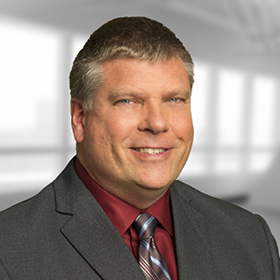 Jeff Ward
National Managing Partner – Third-Party Attestation/SOC and IS Assurance
CPA, CGMA, CITP, CISA, CISSP, CEH
Executive Summary
With more than 30 years of experience, Jeff Ward is responsible for the coordination and execution of BDO's national Third Party Attestation services. Jeff has deep experience in various industries including technology, software companies, large government agencies, manufacturing, distribution, healthcare, financial institutions, entertainment companies, and online retailers.

Jeff is an active member of the American Institute of Certified Public Accountants serving as the Chairman of the WebTrust Task Force (Founding Member). He has also played a key role in developing the American Institute of Certified Public Accountants' (AICPA's) new Cybersecurity Risk Management Program audit engagement, a service designed for boards of directors, management, and other stakeholders to better understand their cybersecurity risk profile and adopt best practices based on the criteria and related guidance.

Jeff has authored several security/privacy articles for IBM, CCH, CIO Magazine and the Journal of Accountancy, and was the recipient of the MSCPA "Innovative User of Technology" award.
American Institute of Certified Public Accountants
Center for Audit Quality Cybersecurity Steering Committee
EC Council
Information Systems Audit and Control Association
International Information Systems Security Certification Consortium
Missouri Society of Certified Public Accountants
B.S., Business Administration – Accounting, Southeast Missouri State University
Asthma & Allergy Foundation of Missouri, Board Member
Ronald McDonald House, Volunteer/Fundraising Committee