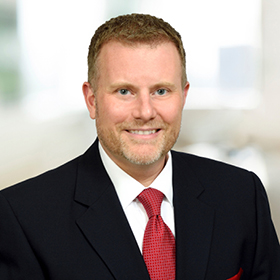 Jeff Lawton
Managing Director, Data Strategy & Governance Practice Area Leader
Executive Summary
As a Managing Director in the Governance, Risk, and Compliance practice, Jeff leads the Data Strategy & Governance Practice area, relying on over 25 years of experience helping organizations drive transformation and business value by solving data-related challenges, elevating data management maturity, and promoting data literacy.

Jeff has extensive data management experience across multiple industries. He is a subject matter expert in strategy, governance, enterprise data architecture, data quality, data cataloging, data lakes and warehouses, and business intelligence. He applies hands-on, full lifecycle Agile software development experience and expert knowledge of data products, platforms, and techniques to develop technical approaches, guide development efforts, assure quality, and manage risk across project and programs.

Jeff drives data management innovation and thought leadership. He has chaired multiple industry organizations, delivered dozens of public speaking engagements, and published dozens of articles. He has developed advanced data management capabilities, such as the Metrics Reference Model, Data Valuation Framework, Data Strategy Toolkit, and the Data Quality Methodology.
B.A., University of Virginia
M.B.A., University of Georgia
Stanford Executive Institute